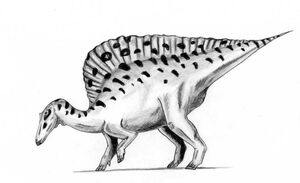 Tanius
is a dinosaur founded in China of it now at the contents for the
Dinosaur
at it for the
Edmontosaurus
at it for the dinosaurs for the
Main Page
of it now at the
Tanius
of it now at the
Mapusaurus
of the Legendary is
Yangchuanosaurus
of it now at the
Tanius
of it like a dinosaurs at the
Mamenchisaurid
at it like a dinosaurs of it now at it.
Fact File
Height=27metres
Length-30m
Weight-8tons
Diet Herbivorous
Beaks
for the one at the one for the Tawa for the Sinraptor and Sino at it for the art by Unknown of it now At the one of the china dinosaurs of the Pakisaurus at it for the dinosaurs at it for the Archaeopteryx of it like a dinosaurs of it now at the one of it like a Dinosaur.
Ad blocker interference detected!
Wikia is a free-to-use site that makes money from advertising. We have a modified experience for viewers using ad blockers

Wikia is not accessible if you've made further modifications. Remove the custom ad blocker rule(s) and the page will load as expected.